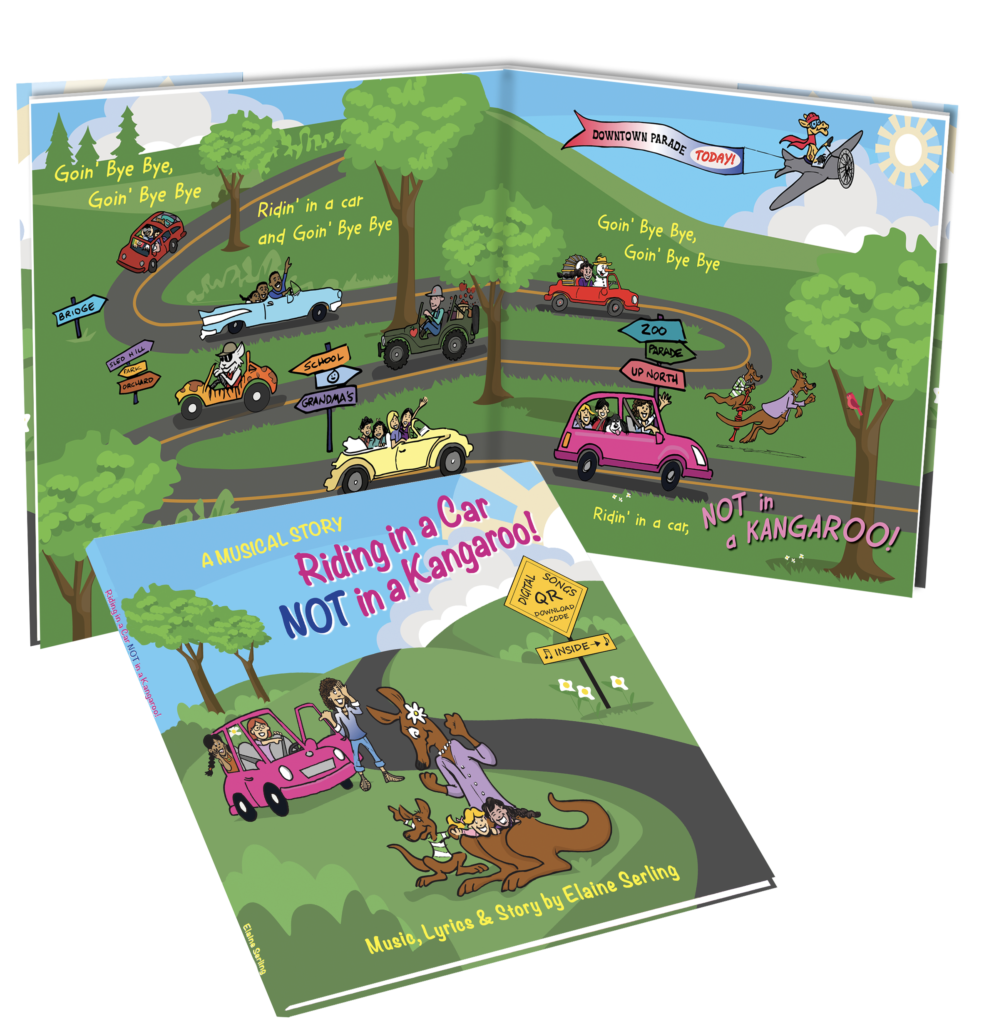 Riding in a Car NOT in a Kangaroo!
(Elaine Serling)

A musical story about daycations full of fun, family and friends.
If you ask me why I like a car,
It easily takes us near or far.
You could ride a bicycle
or airplane.
Could ride a spaceship
or fast train.
Could ride a bus or canoe.
Could ride a camel,
But NOT a KANGAROO!
Get ready to smile! Riding in a Car, NOT in a Kangaroo is full of fun, and whimsy. The playful illustrations paired with Elaine's energetic music and vocals make this a book you'll want to share with all the kids in your life over and over again.