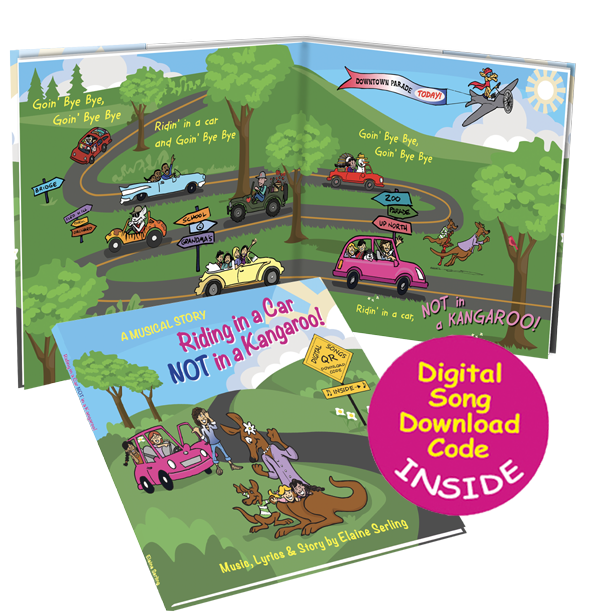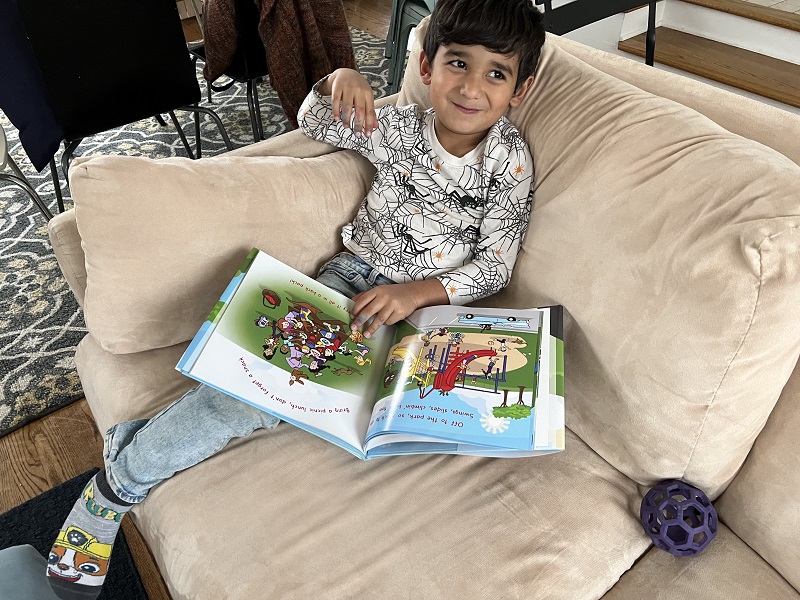 Riding in a Car, NOT in a Kangaroo! - LISTEN to SAMPLE
(Elaine Serling)
A musical story about daycations full of fun, family and friends.
If you ask me why I like a car,
It easily takes us near or far.
You could ride a bicycle
or airplane.
Could ride a spaceship
or fast train.
Could ride a bus or canoe.
Could ride a camel,
But NOT a KANGAROO!
Download the song by scanning the QR code printed inside this 32-page, hard cover book. Then, come along on a fun-filled daycation with friends and family. How will you get there? By Riding in a Car, NOT in a Kangaroo! The colorful illustrations and upbeat music are sure to make you smile! Read, listen, and sing along! The music is the magic!